Effective and Efficient Pest Control
If you have pests in your home or business, you want them gone quickly. Our effective and efficient pest removal and extermination solutions in Wanneroo include the following:
24/7 emergency pest service
Routine pest prevention programs
New home termite protection
Pre-purchase timber inspections
Inspection, treatment, documentation and review
Integrated pest management programs for businesses and property managers
Trusted for Personalised, High-Quality Service
As a leading pest control company in Wanneroo, we ensure to always provide personalised, high-quality services to our clients. We combine our industry-leading solutions with safe techniques and a targeted approach to ensure that homes, businesses, and families in Wanneroo are safe and comfortable. In addition, we are constantly engaged in research and development to provide appropriate solutions to the unique problems of our future clients.
We Care About the Environment
While we love to exterminate pests, we also ensure to never risk your health and safety. The 5 Star Termite & Pest Control team uses the highest quality, safest treatments available. Any chemicals used to treat pests on your property are safe for you, your family, pets, and the environment. We are registered with Department of Health and Pesticides WA, and we also offer solutions designed for people with compromised immune systems.
We Are a Trusted Pest Controller in Wanneroo
Get that 5-star protection against pests without risking your family's health. 5 Star Termite & Pest Control offers residential pest control services in Wanneroo to keep homes and families safe and pest-free. Whether it's termination or prevention, we have an appropriate solution for you. We're also continually expanding our knowledge and staying up-to-date on new technologies so that you will always receive the safest and most effective service.
Learn more about the process for residential pest control.
Don't let pests ruin your good days at work. 5 Star Termite & Pest Control offers commercial pest control services in Wanneroo to eliminate or prevent undesirable insects and pests in your building and its premises. With our professional pest management, we aim to help Wanneroo businesses maintain health and safety and create a conducive, productive workplace without pest interruptions.
Learn more about our compliant, certified commercial pest control.
Pest Control in Wanneroo That's Safe for Kids, Family, and Pets
As mentioned, we care about the environment, homes, and businesses in Wanneroo, so we make sure to use non-toxic, kid-safe, family-safe, and pet-safe pest control products. We pride ourselves on pest control treatments that are harmless to keep your loved ones safe and healthy.
Other reasons why 5 Star Termite & Pest Control is for you:
Expert Pest Controllers in Wanneroo for Residential, Commercial, and Construction

Pest Inspections in Wanneroo
1. Inspection
The 5 Star Termite & Pest Control process for controlling pests involves a 3-step system, beginning with quality and thorough inspection. You can expect during our visit that our experienced pest inspector will conduct a detailed and careful examination of your Wanneroo property using various tools, technologies, and methods to locate pests dwelling on your property and assess your home's risk factors.
This first step of the process helps us decide on the safest, most effective approach for treatment. We will explain our findings to you and recommend the most applicable solution, so let our fully trained professionals solve your pest infestation problem.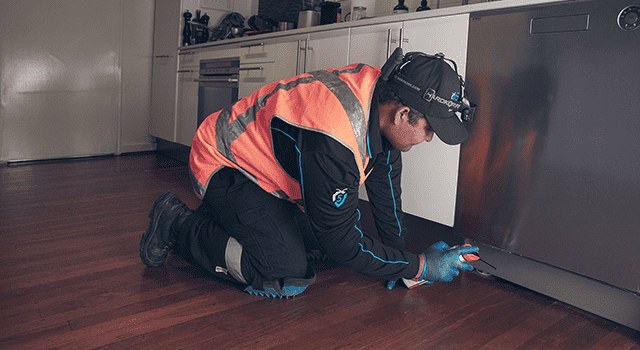 Pest Treatments in Wanneroo: What to Expect?
2. Treatment
What follows a comprehensive pest inspection? A recommendation of an effective pest control treatment. We will explain the pros and cons of each available treatment so that you can make an informed decision. If you have any questions on the process, pesticides, or pests themselves, we're happy to answer them. Then, we will treat your home using our safe and effective techniques.
While it is not uncommon to have a pest infestation in Wanneroo, it is still very important to act fast before it gets worse. You do not have to worry because we have certified technicians with over 20 years of combined experience, and we only use approved registered products by the Australian Pesticides & Veterinary Medicines Authority.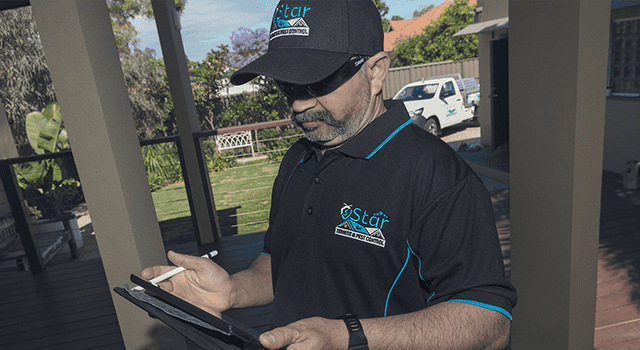 Pest Control Documentation and Review in Wanneroo
3. Documentation and Review
We're done with the inspection and applied the right treatment, so what follows is the documentation and review. This simply means we will provide you with a report. The process involves walking you through everything that was done, the expected results, and answering any questions you might have. Finally, to keep your home pest-free, we'll provide you with some information on prevention and whether you may need future inspections.
Our work does not end after providing the treatment. We will stay with you from inspection to the documentation and review process. We at 5 Star Termite & Pest Control are driven by customer satisfaction, so we ensure that you receive a pest control service with the highest standard.
Termite Pest Control in Wanneroo
What Are Termites?
It is no secret that termites are some of the most destructive pests in Wanneroo. So how do you protect and keep your home away from termites? With safe pest control.
Keeping your property safe from destructive white ants shouldn't be overwhelming. 5 Star Termite & Pest Control uses industry-leading technology, safe treatments, and effective prevention strategies to give you the confidence you need when it comes to termites.
Termites cause hundreds of millions of dollars in damage every year, but we're dedicated to helping Wanneroo residents defend their homes and businesses from these pests. With our termite pest control service, we can help you save money in the long run and ensure your health and safety for years to come.
Professional Termite Exterminators in Wanneroo
5 Star Termite & Pest Control is proud to be the pest controllers that locals trust to exterminate termites. Do you want to know why people continue to trust us?
Do You Need a Termite Inspection in Wanneroo?
Many homeowners are unaware that the Australian Standards and CSIRO recommend an annual termite inspection—even for homes with termite barriers. Because these pests act quickly, causing costly damage and risking your safety, you need to know if they are on your property.
An annual inspection performed by an experienced and licensed pest controller, like 5 Star, will help you act quickly against termites. We can tell you what to look for between inspections, but you will always be in the best position with our industry-leading inspection tools and technologies.
Safe Termite Treatment and Effective Prevention in Wanneroo
We help you choose the best termite treatment or prevention options for you, your family, and your home. But the best solution for termite protection is, often, a combination of annual inspections and a proven physical system.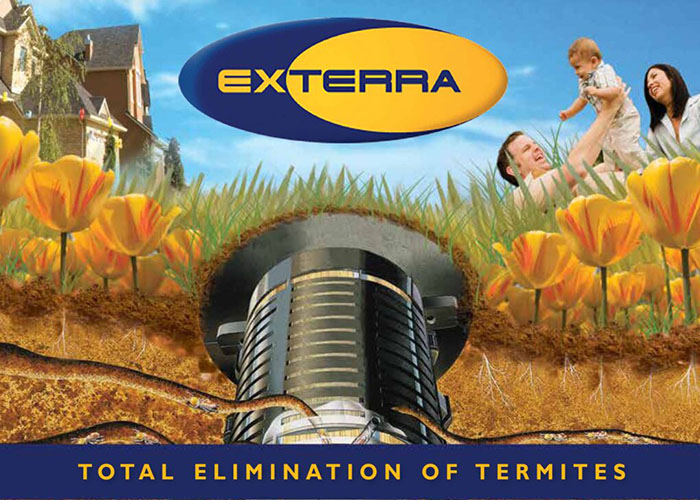 Extera
The Extera termite baiting system is safe for your family and the environment with closed and locked monitoring stations and a bait less toxic than table salt. When termites discover and consume Extera's bait, they will transfer the termiticide to the rest of the colony, eliminating it entirely.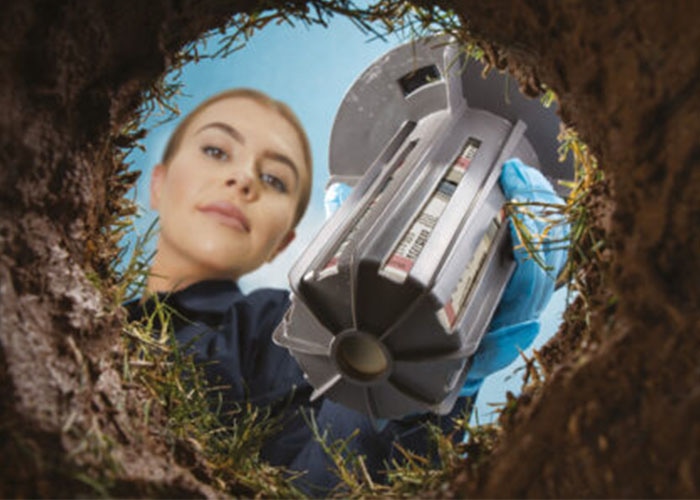 Trelona
An advanced bait system that utilises industry-leading technology and termite psychology provides year-round protection. Once termites feed on the Trelona bait, hidden inside discreet, locked stations, they will transfer the treatment to the rest of their colony.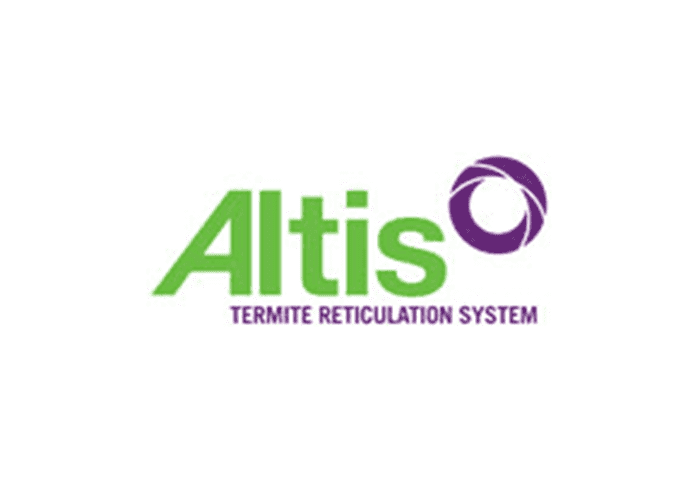 Altis Reticulation System
The pre-and post-construction solution to termite control, Altis offers whole-home protection from termites. This reticulation system effectively treats soil under slabs, creating a treated perimeter to deter termites.
Expert Pest Controllers in Wanneroo for Residential, Commercial, and Construction

Bed Bug Removal and Treatment in Wanneroo
Did you ever wake up with mysterious itchy bites? Bed bugs may be to blame. These pests hide away in bedding, mattresses, and curtains, coming out once you're asleep to bite and feed on your blood. Creepy right?
Bed bugs usually arrive in one home after being transported from another. To prevent them from arriving in your home, you should do the following:
With the only real sign of infestation being the red, itchy bites bed bugs leave behind, these pests can be challenging to get rid of once and for all. We recommend professional pest control so you can get back to sleeping soundly. Learn more about our bed bug removal and treatment service today.
Bee and Wasp Removal in Wanneroo
Bees and wasps are important to the local ecosystem and are common around
Perth homes. Although most species are generally harmless, they are quick to
attack when provoked. And unfortunately, their hives and nests, often built in
and around properties, are easy to disturb accidentally.
With bees, allergies are becoming increasingly common, and with the wasp's ability to sting multiple times, it's safest to have professional help. 5 Star Termite & Pest Control can remove bees and wasps and prevent them from returning. We use safe and proven methods so that you can enjoy the outdoors again. Book our bee and wasp control service today so you and your family stay protected and comfortable at home.
Rats and Mice Removal in Wanneroo
Rodents risk both the safety of your home and the health of your family. Both rats and mice can bring harmful bacteria into your home, contaminate your food, and destroy wiring, walls, and furniture. These are destructive pests that can cause harm and spread disease.
You can use prevention strategies in your garden and home to avoid a future rat or mice infestation. To keep rodents away, we recommend the following:
Needless to say, rodents are a problem for both families and businesses. Because rodents breed so quickly, it's always a good idea to call a professional pest controller if you suspect they're in your home and want to quickly address the problem before it gets worse. For a safe extermination, contact us for our rats and mice removal service today.
Fleas Pest Control in Wanneroo
The Siphonaptera or fleas are tiny insects (less than ¼ of an inch long) and dark brown. They have no wings and are extremely narrow from side to side, allowing them to pass between body hairs with ease. Its last pair of legs are modified to jump.
Insect problems like flies and fleas can become a health risk, as these carry numerous diseases that can spread and multiply quickly. If you have these insects on your property, don't take it easy because the fly or flea infestation can be much larger than you think.
Our pest technicians at 5 Star Termite & Pest Control employ proven pest treatments and extermination techniques so you can stop worrying about pest problems. Our fleas pest control service is trusted by families and businesses in Wanneroo, so don't hesitate to consult our experienced pest controllers.
Cockroach Control in Wanneroo
Fast multiplying with a reputation for spreading dirt and disease, cockroaches are a pest that you need to get under control quickly. Cockroaches are hardy, nocturnal pests that can go unnoticed until the problem is too much for one person to handle. So, once you notice a roach in your home, give your local pest controller a call.
Cockroaches are very good at remaining hidden, so it's important to quickly prevent these pests before they can even multiply by doing the following practical ways:
Cockroaches pose a lot of problems whether they're in the home or business in Wanneroo. Our trained technician can take care of your cockroach problem, so give us a call today or visit our cockroach control page for more information.
Ants aren't just unsightly; these pests also pose a health and safety risk for homes and businesses by contaminating food, damaging structures, and short-circuiting electricity. Thanks to their colony-dwelling nature, it can end up becoming time-intensive and expensive to get rid of a significant ant infestation.
There's nothing better than prevention to solve pest problems. Because most ant infestations start due to a food source in the home, there are a few things you can do to reduce the chances of an infestation, such as the following:
So, once you spot ants in your home in Wanneroo, congregating near your house, or around your business, give your local pest controller a call. Our pest controllers have the knowledge on ant control and the tools to get rid of ants.
Spider Control in Wanneroo
From messy webs that catch allergens and insects to venomous redbacks lurking in cracks and crevices, spiders pose health risks in any residence. While it may be difficult to remove them entirely from your garden, the following are several methods you can employ to keep spiders at bay:
If you've noticed spiders, webs, or spider eggs around your property, you can call a local pest controller for fast and effective service. At 5 Star Termite & Pest Control, we employ various methods in our spider control service to exterminate spiders and keep your home healthy.
Biting Insects Control in Wanneroo
Wetlands, lakes, and warm weather—we may love what WA has to offer, but unfortunately, so do many insect species. Fleas and mosquitos aren't just a nuisance. These tiny pests can spread disease, cause allergies, and lead to serious illness.
We always recommend prevention for pest control. Most homes and businesses can be protected from various pests, including mosquitos, fleas, and other biting insects, by keeping the property well-maintained. Some of the easy-to-miss but essential prevention tasks:
Whether it's for comfort and safety, biting insects are a pest that you will want to get rid of fast. If you need a one-off treatment to manage a sudden outbreak or long-term prevention, 5 Star Termite & Pest are ready to help. Contact us for biting insects control in Wanneroo.
Possum Removal in Wanneroo
Possums may be cute and cuddly animals, but they are a significant problem for Wanneroo residents. If left too long, they can leave food waste and droppings, creating a health hazard, put holes in your walls, and keep you awake for days at a time.
We always recommend that our customers maintain their property well to prevent a wide variety of pests, including possums. Here are tasks you can add to your maintenance routine to prevent possums:
As possums are a territorial, protected species, you need help from a qualified pest controller. The team at 5 Star Termite & Pest Control are qualified and knowledgeable when it comes to possums removal in Wanneroo, so we can remove them safely and prevent their return.
Bird Pest Control in Wanneroo
Are you bothered by birds? You don't have to put up with these messy, destructive, disease-spreading pests. Aside from helping remove birds, we also help customers implement strategies to prevent pest birds in their homes and businesses. The following are methods that may require professional assistance, while others can be done by anyone.
Bird Netting. When applied correctly, bird netting is one of the most effective and humane ways to prevent birds. This can be done through the following:
Bird Wire. An effective solution for protecting ledges, beams, and areas around the roofing. Bird wire consists of strong wires secured between posts. The wire is too unstable for a bird to land on, forcing them to find another area to land.
Garden Maintenance. Proper cleaning and maintenance can be done through the following to prevent birds from nesting:
Whether your problem is birds nesting, destroying your solar panels, or bringing in mites and lice, 5 Star Termite & Pest Control has a solution for you. We use safe methods to control birds, removing them without harming the animals, your property, or your family. Then, once they're gone, we'll help you develop a preventative strategy best suited to your property. Learn more about our birds control service for more information.
5 Star Termite and Pest Control is Wanneroo's leading company in the pest control service industry. We work hard on keeping our standards high so that our customers always choose us for any of their pest problems.

Eliminates termites and pests from inside and outside

Employs industry-leading solutions and targeted approach

Non-hazardous to humans, pets, and the environment

Uses 100% licensed products only

Trusted by families and businesses in Wanneroo
We strive to maintain industry-leading practices, which include strict adherence to health and safety practices. We also make sure that our working environment is always according to the regulations of Work Health And Safety legislation. Our team members and clients are equally important to us, and that is why our plan of work helps us to achieve sustainability in our business outcomes.
Expert Pest Controllers in Wanneroo for Residential, Commercial, and Construction