Safe Solutions for Cockroach Pest Control
Fast multiplying with a reputation for spreading dirt and disease, cockroaches are a pest that you need to get under control quickly.
Cockroaches are hardy, nocturnal pests that can go unnoticed until the problem is too much for one person to handle. So, once you notice a roach in your home, give your local pest controller a call.
Perth's favourite cockroach exterminators
For your family's health and safety, it's essential to get rid of cockroaches quickly and efficiently. Here's why Perth locals trust 5 Star Termite & Pest Control to handle their cockroach exterminations:
Family-owned and based in Perth

Treatment methods that are safe for people, pets, and the environment

Industry-leading treatments and techniques

We keep you informed every step of the way

Offer long-term solutions to save you time and money

Effective cockroach extermination

Treatments safe for family & pets


Licensed for the highest-quality products

Trusted by families in Perth
Our 5 Star Process for Pest Control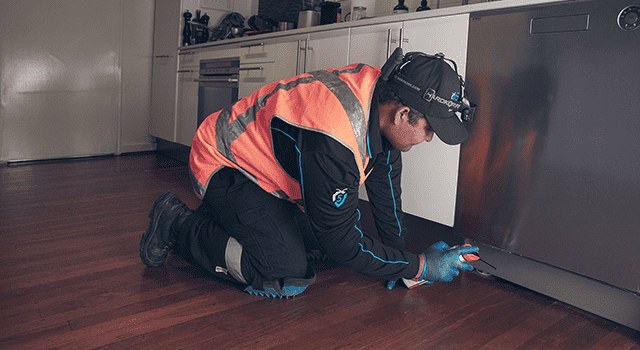 1. Expert Inspection
Give us a call to organise your inspection. We'll discuss your pest problem and provide recommendations, including a quote.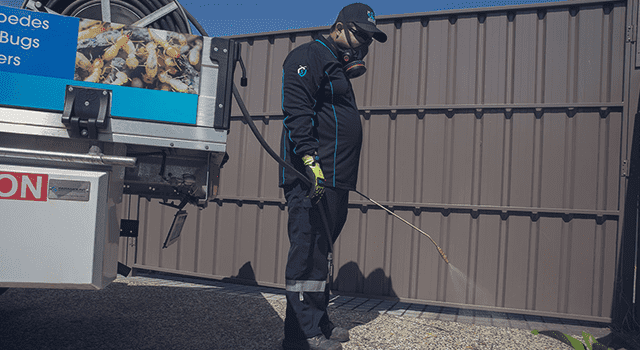 2. Treatment and Extermination
Your family and property will be kept safe as we treat the infestation with safe and effective treatments.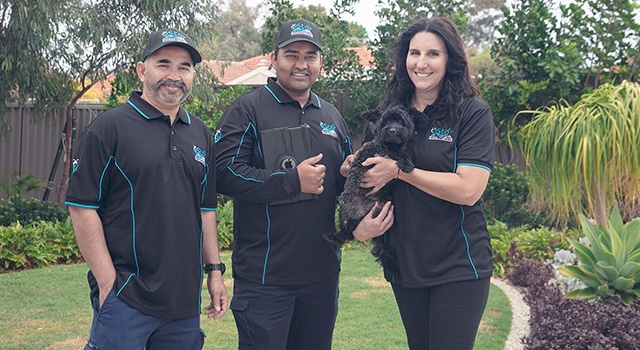 3. Safeguarded by Warranty
We're confident in the service we provide, so you'll be covered by our 30-day money-back guarantee.
(Terms & Conditions Apply)
How to spot a cockroach infestation
These pests can stay hidden for a long time without being noticed. But by learning more about cockroaches, you may see a problem before it becomes a severe infestation.
What does a cockroach look like?
While different cockroach species look slightly different, they are generally brown and oval with flat bodies. This shape and size allow them to easily find their way through cracks and crevices around the home. They can also quickly move across almost any surface with their long, spiny legs and specialised tarsus cushions.
What problems do cockroaches cause?
Cockroaches pose a lot of problems whether they're in the home or business, including:
Spreading disease and bacteria

Contaminating food and belongings

Causing allergies and asthma
How to prevent cockroaches
Cockroaches are fast multiplying and resilient, so it's always a good idea to take preventative action. Some practical ways to prevent these pests are:
Finding and sealing cracks, gaps, and crevices in walls and floors

Fixing leaking taps and pipes to avoid moisture

Disposing of rubbish regularly

Keeping food stored in airtight containers

Cleaning dishes immediately after use (including pet bowls)

Regular mopping and vacuuming

Decluttering