Effective Pest Control for Rats and Mice
Destructive pests that can spread disease, rodents risk both the safety of your home and the health of your family. Both rats and mice can bring harmful bacteria into your home, contaminate your food, and destroy wiring, walls, and furniture.
Because rodents breed so quickly, it's always a good idea to call a professional pest controller if you suspect they're in your home. If you wait to address a rat or mice problem, a small problem can quickly become a substantial infestation.
Safe rodent extermination for Perth homes and businesses
When Perth locals have a rat or mouse problem, they choose 5 Star Termite & Pest Control. Here's why:
Locally owned and operated, we're part of the community

Treatments safe for your family, pets, and the environment

Industry-leading knowledge and techniques

We keep you up-to-date, always explaining what we're doing and why

Long-term prevention options

Effective rodent extermination

Treatments safe for family & pets


Licensed for the highest-quality products

Trusted by Perth families
Our 5 Star Process for Pest Control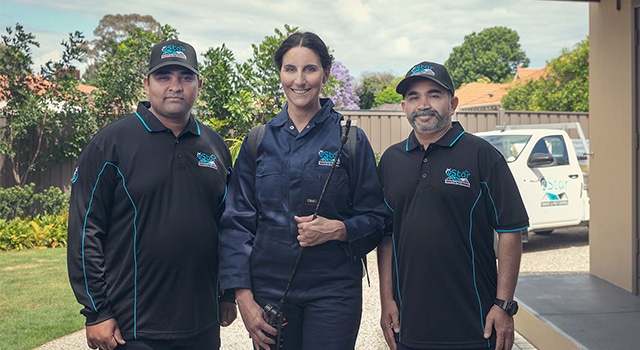 1. Speak with an Expert
Give us a call to discuss your pest problem. If required, we can arrange an inspection and provide a quote for the best treatment method.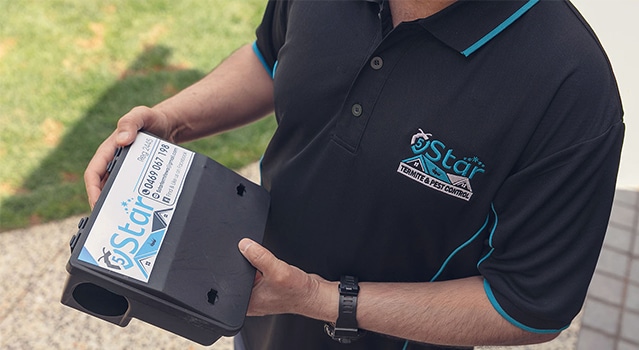 2. Treatment and Extermination
In most cases, treatment usually consists of bait stations placed in areas where rodents may be living, breeding or feeding.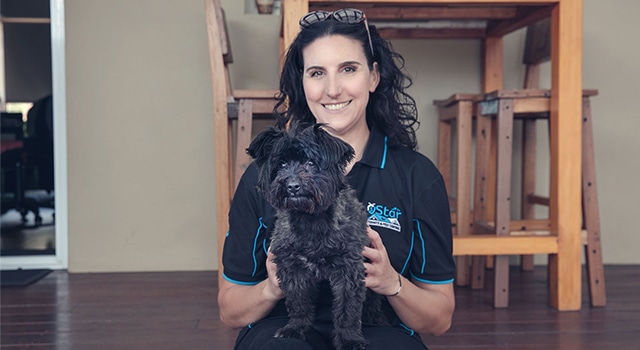 3. Safeguarded by Warranty
Rodents tend to be cautious, so it's not uncommon for them to ignore the bait stations initially. After a week or so, you should see some results. We offer a 30-day guarantee, so if you're concerned at any point about the treatment's efficacy, just give us a call.
(Terms & Conditions Apply)
How to spot a rodent infestation
Recognising the presence of rats or mice can get you ahead of a potential infestation. Here's what you need to know.
The differences between rats and mice
Rats and mice are both species of rodents that commonly infest homes. But, if you see one, you can tell the difference thanks to their appearance.
Mice are usually 3 to 10 cm long and much smaller than rats

Pest mice are typically brown or grey

Pest rats are generally brown or black

Compared to rats, adult mice have larger ears and a longer tail to body ratio
Signs of rats and mice in the home
You don't need to see a rodent to know that they're around. Some of the signs they leave behind include:
Noises in roof spaces during the night

Small to medium size cylindrical, brown droppings, especially in the kitchen or pantry

Pets taking particular interest in walls and floor areas around the home

Stains on ceilings

Gnawed furniture and cabinets, particularly near food sources

A musty, urine-like smell

Rustling, crawling, or gnawing sounds in walls

"Faulty" wiring, including lights
Rodent behaviours
Both rats and mice are adept at hiding thanks to many of their behaviours, like:
They use their whiskers to sense movement so that they can navigate dark areas

Reaching hard to access areas by chewing through timber, insulation, wiring, and more

Mice tend only to travel short distances and remain near food, while rats will venture further from nesting areas

Some species will climb through drains and sewers
How to avoid a rodent infestation
You can use prevention strategies in your garden and home to avoid a future rat or mice infestation. To keep rodents away, we recommend:
Mowing your lawn frequently

Trim and remove any unwanted shrubs

Dump garden waste regularly

Collect fruit and nuts from trees as soon as possible, and pick up fallen fruit

Clean pet food bowls immediately after use

Block holes, cracks, and gaps in the home's foundation, walls, and roof tiles

Store food (including pet food) in airtight containers
Our Pest Control Services
You can stop worrying about pest problems. Let us solve them using our Pet-Friendly Pest Control techniques.