Whether you have a pest problem or want to take preventive action, we have a solution for you. As a Perth-based company, we offer residents across the metro area pest control services tailored for local conditions, providing you with great results every time.
Fast and effective pest extermination
With our targeted approach and safe products, your home can be pest-free without risking your family's health. We're continually expanding our knowledge and staying up-to-date on new technologies so that you will always receive the safest and most effective service.
Emergency pest control
Pests won't wait for business hours.We offer 24/7 service, so you have the support you need when you need it. If you notice a pest problem, give us a call. We'll provide you with the information you need to keep your family safe.
We treat all pests
Termites, bees, fleas, and more. At 5 Star Termite & Pest Control, we have the knowledge, experience, and tools to treat pests quickly and efficiently, no matter how uncommon. We know that some pests can be particularly daunting, so we'll walk you through the process and offer you long-term solutions for prevention.
The 5 Star Process for Residential Pest Control
Wondering what to expect from your first pest control booking? We have a simple, 3-step system for pest control with less stress.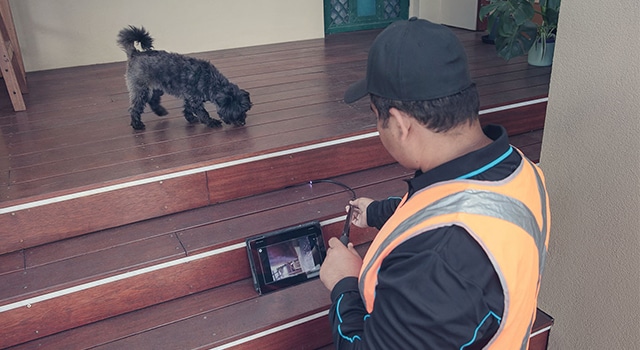 1. Inspection
To decide on the safest, most effective approach, we will conduct a thorough inspection. We use various tools, technologies, and methods to locate pests dwelling on your property and assess your home's risk factors.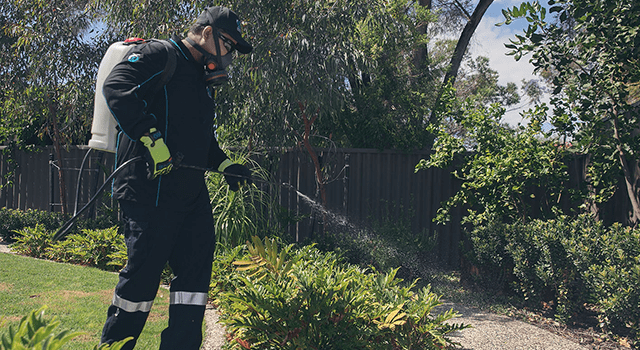 2. Treatment
We will explain the pros and cons of each available treatment so that you can make an informed decision. If you have any questions on the process, pesticides, or pests themselves, we're happy to answer them. Then, we will treat your home using our safe and effective techniques.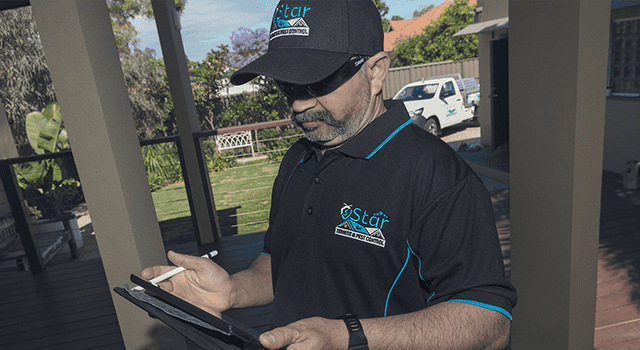 3. Documentation and Review
Following the treatment, we'll provide you with a report. We will walk you through everything that was done, the expected results and answer any questions. Finally, to keep your home pest-free, we'll provide you with some information on prevention and whether you may need future inspections.

Effective extermination and prevention

Family and pet-safe treatments


Insured, trained, and licensed

Trusted by Perth families
Keeping your home safe with regular pest control
Did you know that pests may be in your home well before you see them? These hidden pests can impact your family's health and safety as they discreetly spread germs and cause damage behind walls, above ceilings, and beneath floors.
So, while you may believe your property is free of creatures like cockroaches, rodents, or spiders, certainty only comes from regular pest control. But with the support of a licensed pest controller, you can prevent infestations, maintain your home's health, and save on costly exterminations.
tris christian
"Positive: Professionalism, Punctuality, Quality, Responsiveness, Value Fantastic service! Even came out on a public holiday to help us out with an ant problem over New Years. For a very reasonable price we now have no ants! Friends recommend these guys and have had 18 months of no pests after a visit from this company. STRONGLY RECOMMEND."

John Boy
"Best service, We hired them for a yearly general pest control. After servicing we found heaps of insects dead around the house. Would definitely recommend to friends or family, it is a family run business and very friendly and flexible"
Aziz Magdi
"A great guy Very polite and professional. I would recommend Bilal to anybody. His work is very thorough and very good value."