Effective and Effective Pest Control
If you have pests in your home or business, you want them gone quickly. Our effective and efficient pest removal and extermination solutions in Perth include the following:
24/7 emergency pest service
Routine pest prevention programs
New home termite protection
Pre-purchase timber inspections
Inspection, treatment, documentation and review
Integrated pest management programs for businesses and property managers
Trusted for Personalised, High-Quality Service
As a leading pest control company in Perth, we ensure to always provide personalised, high-quality services to our clients. We combine our industry-leading solutions with safe techniques and a targeted approach to ensure that homes, businesses, and families in Perth are safe and comfortable. In addition, we are constantly engaged in research and development to provide appropriate solutions to the unique problems of our future clients.
We Care About the Environment
While we love to exterminate pests, we also ensure to never risk your health and safety. The 5 Star Termite & Pest Control team uses the highest quality, safest treatments available. Any chemicals used to treat pests on your property are safe for you, your family, pets, and the environment. We are registered with Department of Health and Pesticides WA, and we also offer solutions designed for people with compromised immune systems.
We Are a Trusted Pest Controller in Perth
Get that 5-star protection against pests without risking your family's health. 5 Star Termite & Pest Control offers residential pest control services in Perth to keep homes and families safe and pest-free. Whether it's termination or prevention, we have an appropriate solution for you. We're also continually expanding our knowledge and staying up-to-date on new technologies so that you will always receive the safest and most effective service.
Learn more about the process for residential pest control.
Don't let pests ruin your good days at work. 5 Star Termite & Pest Control offers commercial pest control services in Perth to eliminate or prevent undesirable insects and pests in your building and its premises. With our professional pest management, we aim to help Perth businesses maintain health and safety and create a conducive, productive workplace without pest interruptions.
Learn more about our compliant, certified commercial pest control.
Pest Control in Perth That's Safe for Kids, Family, and Pets
As mentioned, we care about the environment, homes, and businesses in Perth, so we make sure to use non-toxic, kid-safe, family-safe, and pet-safe pest control products. We pride ourselves on pest control treatments that are harmless to keep your loved ones safe and healthy.
Other reasons why 5 Star Termite & Pest Control is for you:
Expert Pest Controllers in Perth for Residential, Commercial, and Construction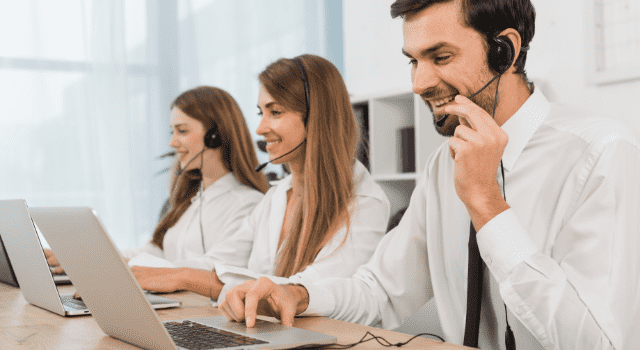 Pest Inspections in Perth
1. Inspection
The 5 Star Termite & Pest Control process for controlling pests involves a 3-step system, beginning with quality and thorough inspection. You can expect during our visit that our experienced pest inspector will conduct a detailed and careful examination of your Perth property using various tools, technologies, and methods to locate pests dwelling on your property and assess your home's risk factors.
This first step of the process helps us decide on the safest, most effective approach for treatment. We will explain our findings to you and recommend the most applicable solution, so let our fully trained professionals solve your pest infestation problem.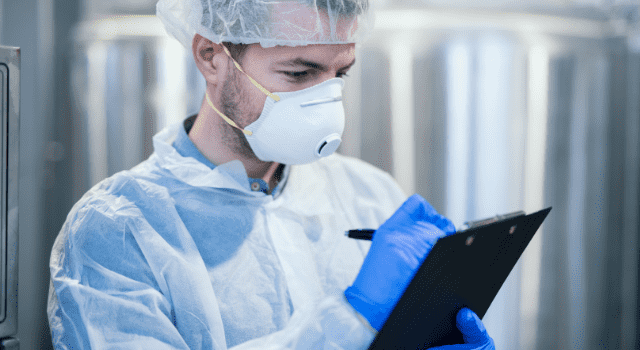 Pest Treatments in Perth: What to Expect?
2. Treatment
What follows a comprehensive pest inspection? A recommendation of an effective pest control treatment. We will explain the pros and cons of each available treatment so that you can make an informed decision. If you have any questions on the process, pesticides, or pests themselves, we're happy to answer them. Then, we will treat your home using our safe and effective techniques.
While it is not uncommon to have a pest infestation in Perth, it is still very important to act fast before it gets worse. You do not have to worry because we have certified technicians with over 20 years of combined experience, and we only use approved registered products by the Australian Pesticides & Veterinary Medicines Authority.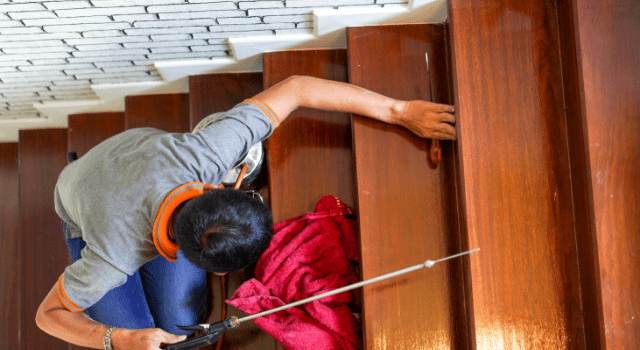 Pest Control Documentation and Review in Perth
3. Documentation and Review
We're done with the inspection and applied the right treatment, so what follows is the documentation and review. This simply means we will provide you with a report. The process involves walking you through everything that was done, the expected results, and answering any questions you might have. Finally, to keep your home pest-free, we'll provide you with some information on prevention and whether you may need future inspections.
Our work does not end after providing the treatment. We will stay with you from inspection to the documentation and review process. We at 5 Star Termite & Pest Control are driven by customer satisfaction, so we ensure that you receive a pest control service with the highest standard.

Eliminates termites and pests from inside and outside

Employs industry-leading solutions and targeted approach

Non-hazardous to humans, pets, and the environment

Uses 100% licensed products only

Trusted by families and businesses in Perth
Get in Touch with Us Today for a Free Quote